Start of main content
MARGUISA was founded in 1990 and MARGUISA SHIPPING LINES is now the leading international container and project cargo line in Spain.
As part of the Sea & Ports holding group, we run regular services to and from West Africa.
Thanks to our range of services - container, RO-RO and general or project cargo -, we can provide innovative and tailored solutions, that are efficient and reliable and exceed clients' expectations.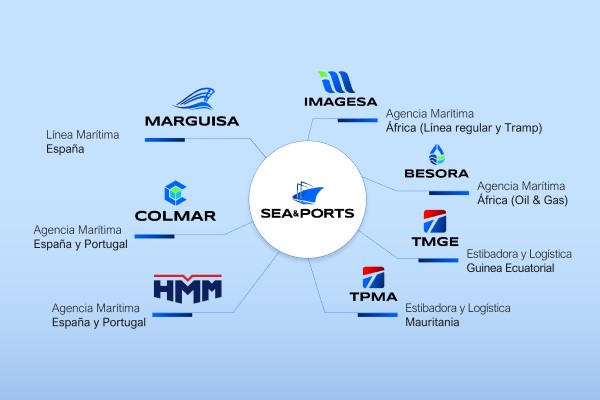 MARGUISA SHIPPING LINES is the leading international container line in Spain and is part of the Sea & Ports holding group.
About our group
At Sea & Ports, we strive day in day out as a Group to support and consolidate our operations as specialists in transport to West Africa. Find out more about our Group in our corporate magazine.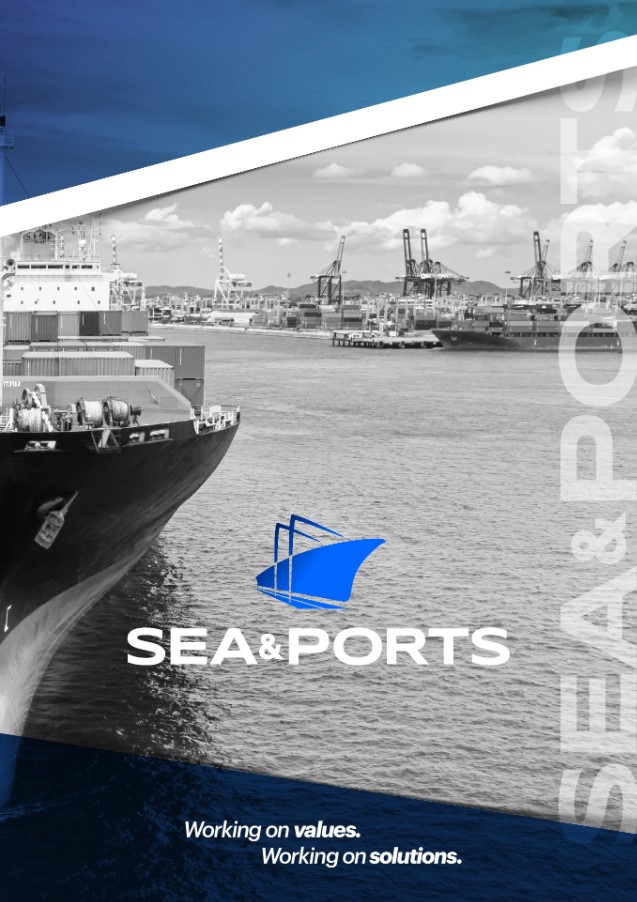 Our Values
Customer satisfaction, our commitment: We focus on meeting and exceeding our clients' expectations. We strive for excellence in each and every one of our actions and we always offer the ideal solution thanks to our flexibility and adaptability.
Integrity and accountability as our raison d'être: We are environmentally aware and are committed to reducing the impact of our business activity and to providing solutions aimed at the development of the countries where we operate. We strive to ensure total transparency in our communication and actions.
Our employees, the most valuable asset: We achieve excellence thanks to the professionalism, involvement, initiative and engagement of our human chain. We place high value on the talent and the ongoing training of our workforce, by learning and improving every day thanks to communication, commitment, enthusiasm and effort.
Proactive and innovative: We endeavour to offer solutions that provide added value to our clients. Those solutions are at the cutting-edge of the latest technological advances in the sector. They are based on our over 30 years' experience, on the development of strategic alliances and on our knowledge of the environment.
Our brand, our clients' guarantees: All our actions are endorsed by the group's different own and represented brands, strengthen its image and contribute value to the service we provide.
Our History
MAC GUINEA founded

1990 MAC GUINEA established as an agency and stevedoring company in Equatorial Guinea.

1998

Renamed MARGUISA INTERNATIONAL. PC and RO-RO services to different African destinations.

2008 MARGUISA classified PC, MPV and RO-RO as different service.

2010 New offices opened in China and Korea.

2013

New partnership agreement with INTERMARINE for the MPV service up to 2018.

2014SEA & PORTS GROUP founded and start of the weekly service to Equatorial Guinea.

2016

Start of the weekly container service from / to Douala, Lome and Cotonou.

2019 Start of the weekly container service from / to Santo Tomé, Calabar and Pointe Noire.

2019

2020 UNITED MARGUISA LINES founded between MARGUISA and United Heavy Lift for the MPV service to / from Africa.
End of main content